For questions:
Contact the reception desk.
Opinions about us
Rodzinny wypad. Apartament duży, wygodny, świetny widok z okna na zatokę. Śniadania do godziny 11, świetny wybór sokow, własne wypieki. Hotel położony idealnie, 100 metrów od bulwaru nad morzem. Mieliśmy wrażenie bycia pod dobra opieka i chciano o nas dbać......Czytaj więcej

TRIPADVISOR.COM

Idealna lokalizacja, pokoje bardzo przyjemne i czyste, śniadania urozmaicone i smaczne-szczególnie obfitość soków wyciskanych była zaskakująca.
.....Czytaj więcej

OPINIA Z BOOKING.COM

Hotel położony w świetnym miejscu blisko morza z dala od hałasu ulicznego, przemiła obsługa, przepyszne śniadania.
.....Czytaj więcej

OPINIA Z BOOKING.COM

Bardzo dobry hotel. Przemiła obsługa. Smaczna kuchnia. Położenie nad samym morzem rewelacyjne. Bardzo dziękuję za zorganizowanie rodzinnego przyjęcia......Czytaj więcej

OPINIA Z TROJMIASTO.PL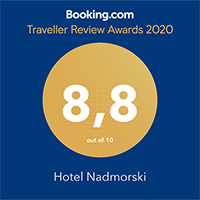 Reservation Form
Conference 2-5 of June 2021 / 2-5 czerwca 2021r.


Baltic International Symposium on Diving & Hyperbaric Medicine
The special price of rooms with breakfast applies only to participants of the conference on 2-5.06.2021.
Specjalna cena pokoi wraz ze śniadaniem obowiązuje tylko dla Uczestników konferencji w terminie 2-5.06.2021r.