7 DAYS FOR BALANCE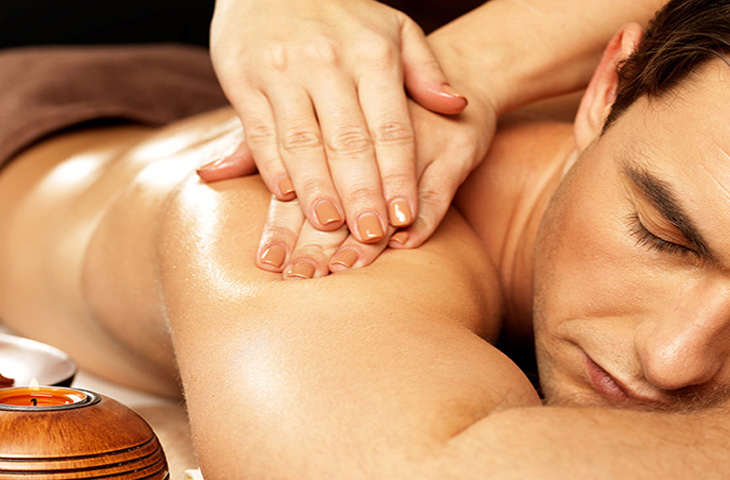 7 days are enough to feel positive difference: relax, recharge your body, regain internal balance and – thanks to valuable guidelines from GENESIS INSTITUTE specialists – get back to everyday responsibilities knowing what to do in order to maximise energy and strength. This is a unique programme recommended especially for busy people who lead a very active life.

7 DAYS FOR BALANCE is a programme where based on individual consultations, experienced trainers, physiotherapists and cosmetologists choose individually tailored and safe range of cosmetic and physiotherapy treatments, massages and personal training sessions. Based on your body composition analysis and preferences, the dietician determines an optimum, vitality gaining diet according to which Chef Hotel Nadmorski**** will prepare your meals.

Within 7 days, we offer up to 25 individual visits at Genesis Institute, with prior consultations on:
treatments and cosmetic rituals which will leave you relaxed while your skin regains healthy glow
physical, physiotherapy or rehabilitation treatments to alleviate muscle tension caused by stress and potential pain or discomfort experienced during physical activity
personal training sessions to improve fitness and wellness
We provide a result summary on the 7th day. You will leave feeling positive difference with the knowledge how to function every day in a more effective and balanced way.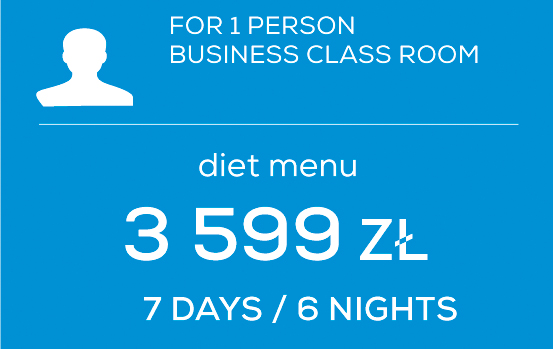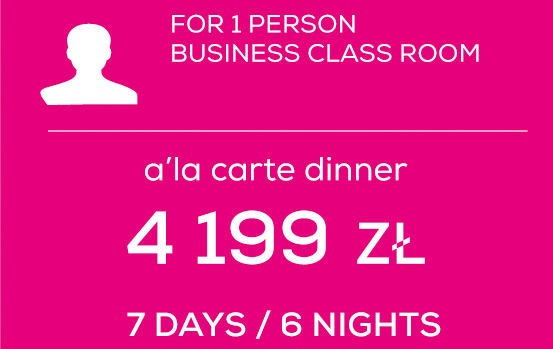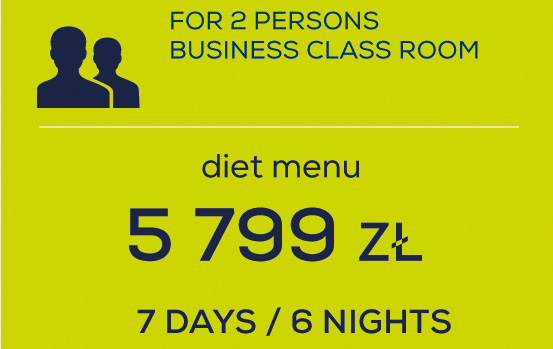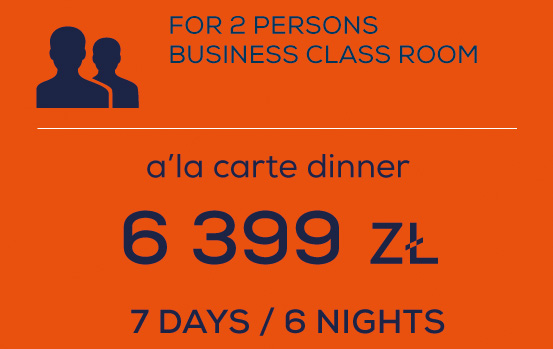 (The price includes VAT and local charge)
You can attend the programme individually or paired with another person. We also provide an option for a joint stay at the hotel but individual participation in the Programme. You can also choose from the following meal options: dedicated diet menu or dinner a la carte menu served at the hotel Restaurant.
The price of the programme includes:
accommodation in business class single or double room
full board including five meals a day or dinner
access to wireless or LAN Internet
access to PREMIUM TV channels and VOD movie premieres in the room
parking at the hotel for free
posible checkout time extended to 6.00 p.m. on your leaving day

*




*

after arrangement and confirmation with reception.
If you would like to spend time even more actively, we offer free rental of bikes, Nordic walking poles or exercise at our professionally equipped gym. After physical exercise, you can use steam sauna, dry sauna or jacuzzi free of charge.
We also recommend many attractions and possibilities to spend time in the Tricity. Feel free to use our rich cultural offer and opportunity to see exceptional places and museums.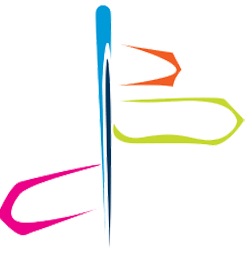 You can also use the following discounts:
15% off for travelling with hotel taxis
10% off on purchasing Baltic Collagen® products
20% off on Hotel's underground parking lot
50% off on laundering clothes and fitness wear
If you would like to stay longer with us, we will prepare an individual and attractive offer for you (BALANCE WEEK Programme starts on Monday and ends on Sunday)

---
We are looking forward to seeing you!
Detailed information and booking:
+48 58 667 77 77 / +48 660 784 507 /
---